Jelusick
Ces dernières années, Dino Jelusick et ses amis ont effectué deux tournées européennes qui comprenaient le festival Guitare en Scène (2021), pendant lequel ils ont joué sous l'appellation « All star » avec John Norum et Gus G. Le line-up a joué l'année suivante dans le même festival, plébiscité par les organisateurs et le public et c'est ainsi qu'il y a partagé la scène avec Airbourne, Johnny Depp & Jeff Beck, Black Label Society, Beth Hart…
En novembre 2022, le groupe de Dino est devenu « Jelusick » , il a immédiatement commencé à enregistrer des chansons pour un nouvel album qui est sorti le 29 septembre 2023 sous le titre « Follow The Blind Man » : les critiques ont été excellentes dans le monde entier, avec une note moyenne de 8,4/10 et en France Rock Hard l'a classé « Album du mois ».
En quelques semaines l'intérêt a suscité un engouement international. Partout se mettent en place des programmes de tournées et de nombreux festivals contactent le Management du groupe. 2024 s'annonce comme une année prolifique pour le band… car les contacts se multiplient en Europe, mais aussi en Indonésie, en Amérique du Sud , en Afrique du Sud et aux États-Unis.
Le groupe a joué le concert promotionnel de son album dans sa ville natale, Zagreb. Les billets ont été vendus en quelques jours et les critiques du concert ont été fantastiques.
Membres
Dino Jelusick – chant, claviers,
Ivan Keller – guitare
Luka Broderick – basse, chœurs
Mario Lepoglavec – batterie, chœurs


As Dino's previous band Animal Drive was dismissed due to some unfortunate circumstances in May 2020, Dino continued to play live under his name Jelusick. Under this name the song "Healer" was released but because of the lawsuit with Frontiers Records the mentioned label managed to take down the song from all platforms several time. Still, Dino and his friends managed to play on 2 European tours which also included Guitar e Scene festival 2021 where they played as all star band together with John Norum and Gus G. Same line up played there the following year and shared the stage with Airbourne, Johnny Depp & Jeff Back, Black Label Society, Beth Hart… End of November 2022 the lawsuit between Dino and Frontiers ended and Jelusick became a band with the same line up and immediately started recording songs for new album.
Debut album "Follow The Blind Man" was released on Sept 29th 2023 with great reviews worldwide with average mark of 8,4/10. Immideately bands started to schedule 2024 tours and festivals and is booked for shows all around Europe, Indonesia, South America and it's just a beginning because South Africa is on plate same as some USA shows.
The band performed on their album promo concert in hometown Zagreb. The tickets have been sold out in few days and the reviews of the concert are fantastic.
Members
Dino Jelusick – vocals, keyboards, keytar
Ivan Keller – guitar
Luka Broderick – bass, backing vocals
Mario Lepoglavec – drums, backing vocals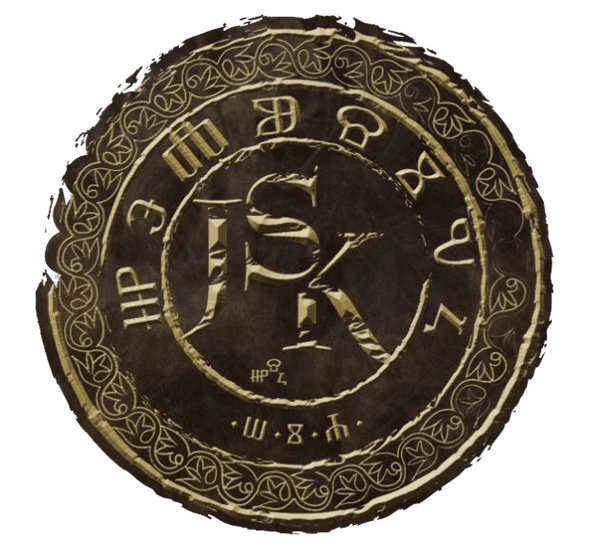 ---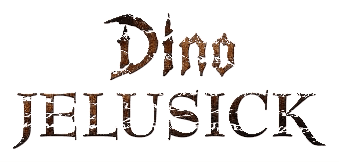 Dino Jelusick, born 4 June 1992, is a Croatian rock singer, musician, and songwriter. He was the founder, principal songwriter and lead singer of hard rock band Animal Drive, which was formed in 2012 and dissolved in 2020. Besides working on several hard rock and metal projects, since 2016 Dino became permanent member of American rock band Trans-Siberian Orchestra. He also worked with Gus G., Mike Mangini, George Lynch, Will Hunt, Michael Romeo, Jeff Scott Soto, Joel Hoekstra, Steve Smyth, Jon Oliva, Kip Winger, John Macaluso, Deen Castronovo Phil Demmel, Mike Portnoy, Henrik Linder, Justin Johnson, Tony Franklin, Kyle Hughes, Virgil Donati, Kiko Loureiro, Jordan Rudess, David Coverdale, Tommy Aldridge, Reb Beach, Michele Luppi, Lachy Doley, Ron Bumblefoot Tahl, Yas Nomura, Bruno Valverde, Felipe Andreoli and others.
Dino got his master's degree in the Academy of Music, University of Zagreb, in 2020.
On July 27th 2021, David Coverdale and Whitesnake announced that Dino became new snake and member of Whitesnake!
As his parents also played musical instruments, Dino was introduced to music and singing at the age of three and started performing at the age of five by appearing on television and on international festivals.
Dino participated and won the first Junior Eurovision Song Contest 2003 in Denmark with his own song "Ti si moja prva ljubav". He released his debut solo album, No. 1 in 2003 and an English version in 2004. He toured the United States, Scandinavia and Australia until 2005 and the tour included four concerts in Denmark with a total audience of 100.000 people. The same year Dino became the youngest nominee of the Croatian music award Porin at the age of twelve. In 2005, he was one of the three main acts at the Langeland festival in Denmark along with UB40 and Ronan Keating.
Dino had grown up listening to King's X, Slash Whitesnake, Dream Theater and Toto, among others, and he decided to change his musical direction to hard rock and metal.
2009 he started recording a new studio album in Melbourne, Australia which was finalized with producer Robert Ahrling in Malmö, Sweden. The album named "Living My Own Life" was released in August 2011.
Between 2012 and 2013 Dino was hired to take part in an international project in South Africa named "Synkropation". The project consisted of an album featuring the collaboration of different artists, including Mandoza and Dilana. Though the album was never released, he was featured on several songs and played to an audience of 50.000 people in Johanesburg where he also participated in two rock operas.
In 2014 Dino was awarded second place at the international festival Slavianski Bazaar in Vitebsk, Belarus. Afterward, he began experiencing problems with his voice. In September, he underwent surgery for Reinke's edema. After the surgery, he composed all songs and recorded concept album titled "Prošao sam sve" (English: "I went through it all"), which was released in November 2014. The album is based on the autobiographical novel "260 days" by Marijan Gubina, about a 10-year-old boy who survived 260 days of captivity in a war camp during the Croatian War of Independence (1991–1995).
In 2015, American drummer John Macaluso (Ark) was looking for another singer (next to Ivan Mihaljević) and keyboardist for his new American-Croatian band Stone Leaders. Dino joined the band and helped record their self-titled album, which was eventually released in March 2019. During this time, he was also a member of Croatian metal band The Ralph with whom he released the album "Enter Escape" in February 2017.
The same year, Dino won four awards at the Discovery festival in Bulgaria, one of which for his song "Father". In 2016, he won the International Festival "New Wave" in Sochi, Russia, the biggest singing contest in the world.
February 2016 was a turning point in Jelusick's music career. He later commented that until the mid 2010's he faced numerous difficulties within the Croatian music industry. He was noticed by American rock band Trans-Siberian Orchestra. After auditioning and meeting with producer Paul O'Neill in his studio in Tampa, Florida, Dino was chosen to join the group. He took part in their 2016 winter tour. During the 2017 winter tour, the band, with Kayla Reeves on the East, and Dino Jelusick on the West TSO lineup, honored late O'Neill while playing "The Safest Way into Tomorrow".
In the meantime, Jelusick's main project became working with his progressive hard rock band Animal Drive which he founded in 2012. Band's final lineup came together in 2015. The group's biggest influence is the British hard rock band Whitesnake. Before he joined TSO's tour, Animal Drive recorded a few songs and by the recommendation of TSO's vocalist Jeff Scott Soto, the record label Frontiers Records listened to their work and decided to sign a record deal with the band in 2017. Their debut studio album, "Bite!", was released in February 2018 to critical aclaim. In April 2019, they released a covers EP titled "Back to the Roots". It included a rendition of Skid Row's "Monkey Business" as its first single, and Roxette's "The Look" (with guest vocalist Rosa Laricchiuta) as its second single in May 2019. The album received very good reviews.
In 2018 and 2019, Dino performed in several episodes of the entertainment and music program "A-side" of Croatian National Television and was the youngest mentor in the HRT production of the BBC show "Just the Two of Us". His appearance with partner and actress Tara Thaller managed to win the competition after 8 shows.
In May 2019, Lords of Black's Tony Hernando released a self-titled album with his solo project "Restless Spirits". Dino sang on two of the album's tracks, "Cause I Know You're the One" and "Lost Time (Not to Be Found Again)". The record also included guest artists including Deen Castronovo, Johnny Gioeli and Alessandro Del Vecchio. In late 2018, Dino co-wrote all songs and recorded vocals and keyboards for Dirty Shirley, music project with George Lynch (Lynch Mob, Dokken…), which also featured Will Hunt (Evanesence) on drums and Trevor Roxx on bass. The self-titled album was released in January 2020, to positive reviews.
Dino was also featured singer on two songs on Magnus Karlsson's Free Fall album.
2020 Dino Joined ex-Krokus members and Mandy Mayer (Gotthard, Asia, Unisonic…) for a concert project named Gotus and they released a video for the song "Souls Alive" (Unisonic).
2020, the well-known Corona year led to cancelation of many concerts and tours. Dino focused his time to compose new songs and record jams with famous musicians as Mike Portnoy, Joel Hoekstra, Tony Franklin, Kyle Hughes, Virgil Donati, Kiko Loureiro, Jordan Rudess…
July 2021 upon a direct phone call from David Coverdale, Dino became permanent member of Whitesnake.
Michael Romeo, guitar master from NY insisted that Dino should sing on his new album "War of the Worlds part 2" and it became a great and successful collaboration.
2022 Dino toured Europe with Whitesnake. As last part of the EU tour was canceled due to some DC health issues, Dino joined The Dead Daisies tour replacing Glenn Hughes who got sick of covid.
End of November 2022 a great burden was lifted from Dino's back when the judge in court of Napoli finished the more than 2 year long legal battle with his ex-label Frontiers Records and Dino immediately started recording new songs for his band Jelusick.
Since June 2023. Jelusick released 4 singles: Healer, Reign of Vulture, Fly High Again and a power ballad The Great Divide.
In May 2023 Dino performed as the only singer in Symphonic Bohemian concert supported by a rock band, symphonic orchestra and choir (80 musicians in total) in Zagreb sport hall Cibona performing Queen greatest hits.
July saw him as part of All star band on Guitar en Scene next to Joel Hoekstra, Michele Luppi and Marco Mendoza playing Whitesnake songs and also performed a Jelusick concert-
In August Dino flew to Indonesia to join All star band next to Phil X, Derek Sherinian, Richie Kotzen and Jeff Scot Soto and played 4 stadium concerts.
On Sept 29th, Jelusick debut album "Follow the Blind Man" will be released for Escape Music Ltd.
Dino performed in October 2023 with Robert Plant (Led Zeppelin), Andy Taylor (Duran Duran) and members of Pink Floyd, Rod Stewart… on a Cancer fundation in London.
---
Ivan Keller, guitar
born December 5th 1993 in Croatia
He grew up with perfect conditions for a new, young musician in a small city where rock music was very popular among kids and older generations so he started to play guitar at the age of 12. He bought his first guitar with his own savings.
Ivan is a self-taught musician.
Influenced mostly by bands like AC/DC, Guns'n'Roses, Metallica, Bad Company, Brian Adams.., Ivan and his friends formed their own first band "Off Duty". They started to play at birthday parties, bars, city stages and every possible event they could book. Later, Ivan formed his second band "Fireball" and started to play much more gigs all over Croatia and in neighbouring countries.
In 2011, "Fireball" got their new singer, a Croatian rock star, Zoran Mišić. With this final line-up, they opened a concert for Guns'n'Roses in Croatia, 2012.
After the band split up, Ivan moved to Zagreb in 2015 and became a member of Dino Jelusick's (TSO, Whitesnake, Dead Daisies) band, Animal Drive. They got a record deal, released one album and one EP, played all over the Europe, opened for Whitesnake and together with Dino, he shared the stage with John Norum (Europe), Gus G (Ozzy Osbourne), Joel O'Keeffe (Airbourne) and many others.
In 2019, Ivan recorded a studio album with Mike Mangini (Dream Theater), Gus G (Ozzy Osbourne) and Tony Dickinson (TSO).
In April 2022, Ivan became a member of Marco Mendoza's band and joined him for his Europe Tour. They did over 60 shows in 2022, including Full Metal Cruise IX (the prestigious cruise of WACKEN), more than 10 festivals with headliners like Slipknot, Sabaton, Testament, Behemot, Mercyful Fate, Phil Campbell (Motorhead), etc…
Working with all those big names and playing gigs around Europe during all these years, inspired Ivan to work even harder.
---
Luka Broderick, bass player
Luka was born 1992 in Split, Croatia, in a musical family: his father was a member of the rock group "Metak" (Bullet) and studio guitarist and his mother is a professional studio back vocalist and member of the Gibonni Band since their start (1990's).
Luka has been playing the bass guitar since he was 15. In his early youth he was a member of the bands: Last Man Standing, Made in Iron (Iron Maiden tribute band), Mindark and the most interesting of which is Trio Broderick (rock/blues/funk), since 2007. Along with him the band consists of: father Zlatko on guitar and brother Goran on drums. Luka is about to graduate from the Academy of Music in Ljubljana, Slovenia, majoring in contrabass. His musical expression varies in very different styles and types of music from heavy metal to pop music and classic. However, what he enjoys the most and feels the best are metal and rock. He grew up with good music because his father served him, since early childhood, musical role models such as Van Halen, Joe Satriani, Steve Vai, Ron Thal (Bumblefoot), Tony Macalpine and others…
During years of playing, the manner, expression and technique of his music were mostly influenced by bass players such as: Rex Brown, Billy Sheehan, Steve Harris, Robert Trujillo, Steve Di Giorgio, Cliff Burton and Mike Lepond.
---
Mario Lepoglavec, drummer
born September 22, 1994 in Croatia
He's been playing drums since he was 8 years old but got more into it when he turned 10. Mario grew up in a musical family where his uncle and cousin are professional drummers and who were also his personal drum teachers. He listened to a lot of rock music at that age like Guns 'n Roses, Metallica and later got interested in more complex and heavy music like Dream Theater, Pantera, Lamb of God among others.
He started playing gigs at the age of 15 with different bands. At 18 he joined a local band and did shows all around Croatia, supporting lots of famous Croatian singers/bands in front of 5000+ people. When he was playing around Croatia, he learned from friends how to play bass guitar, guitar and sang along all the time.
Some of his big influences are Simon Phillips, Dave Weckl, Eric Moore, Tony Royster, Thomas Lang, Mike Portnoy, Vinnie Colaiuta, and the list goes on…
In June 2022 he joined the power trio of Marco Mendoza (Whitesnake, Journey, Thin Lizzy, The Dead Daisies…) playing drums and singing backing vocals, which took him all around Europe to over 50 shows and where he shared the stage with headliners like Slipknot, Sabbaton, Testament, Behemot, Gun, Mercyful Fate, Phil Campbell and played on Full Metal Cruise IX (the prestigious cruise of WACKEN) along- side bands like HammerFall, Apocalyptica and many more…
Mario is also a drum teacher and mixes and masters music videos. He is a studio session drummer and records songs in his own drum studio. There are two studio albums he recorded that are now in the process of mixing and mastering.